Professor Kevin Smith
Vocal Workshop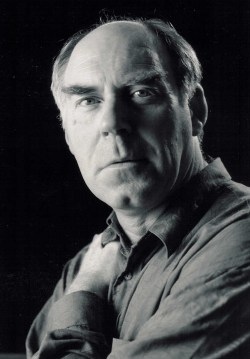 Professor Kevin Smith
Kevin Smith was born in London and studied at the Guildhall School of Music and Drama as an actor. After working for some years in theatre, television and films he decided to concentrate on a career in music. He was soon established as a leading countertenor both on the opera stage and the concert platform.
Kevin has sung a wide range of roles in some of the major opera houses in the world, notably, Hamburg Staatsoper, Opera Colon, L'Opéra Paris, Scottish Opera, English National Opera, Drottningholm Opera and Covent Garden.
He can be heard on many recordings, notably Birtwhistle's Gawain, Le Grand Macabre by Ligeti, Vespro della Beata Vergine of Monteverdi, Ode for St. Cecilia's Day by Purcell and other ensembles.
He is an Associate of the Guildhall School of Music and Drama and has been a member of the voice faculty there and at the Conservatorium of Amsterdam, where as well as teaching first study singers, he worked in the Opera Academy with special reference to stagecraft and role preparation.
During his career as a teacher Kevin has been invited to give workshops and master classes in many music conservatories throughout Europe, South America, Australia and New Zealand.
Kevin Smith is now a freelance teacher and works throughout Europe giving workshops and master classes. He is a guest teacher on the music staff at the Operaskolan in Stockholm and enjoys an international reputation as a teacher and coach.